BIJOL and SAUER BIBUS: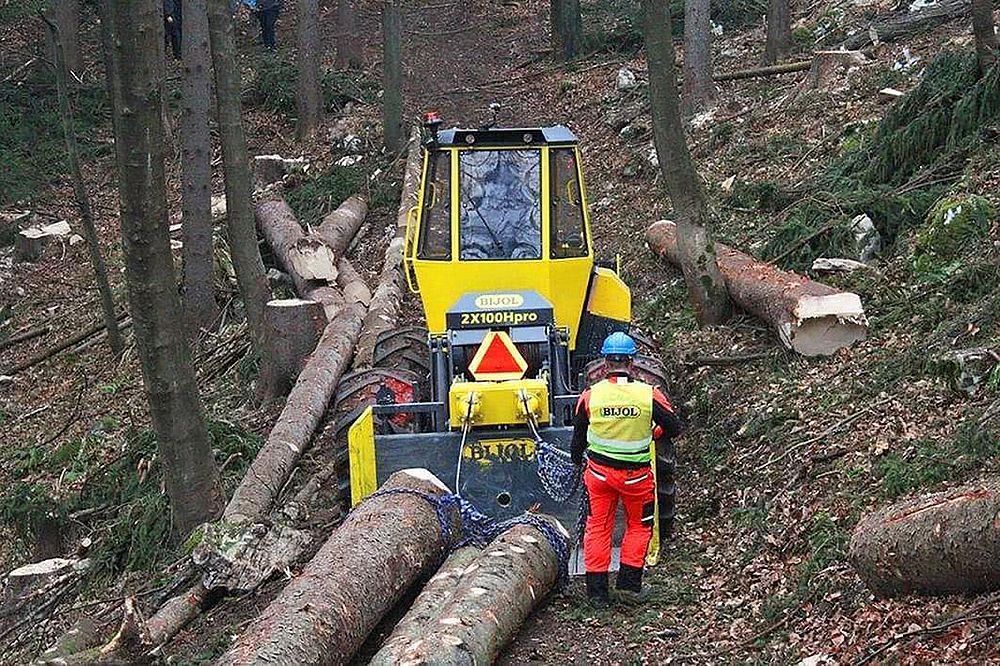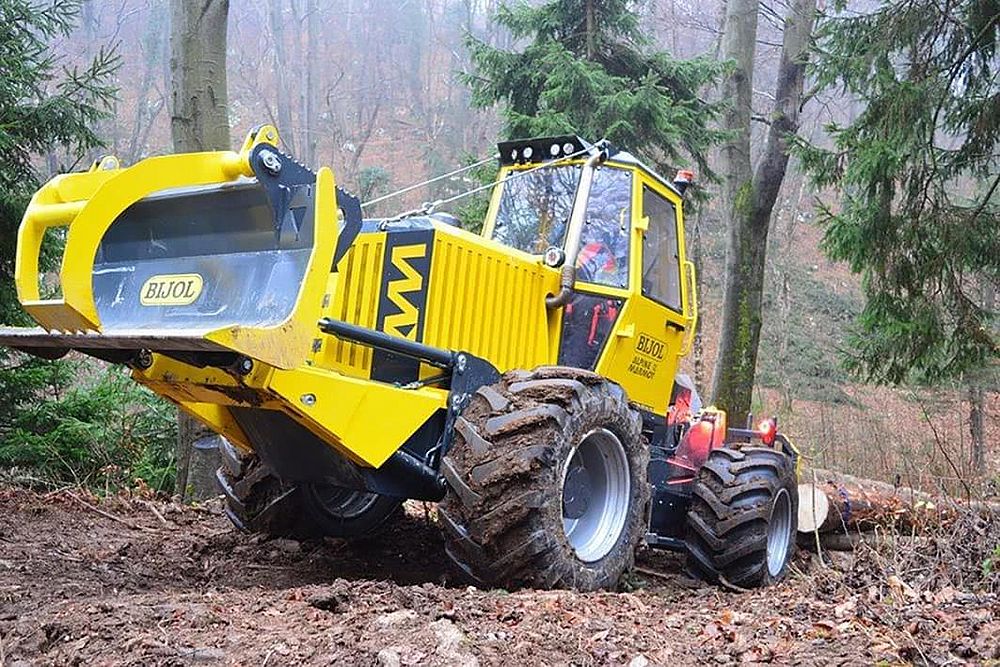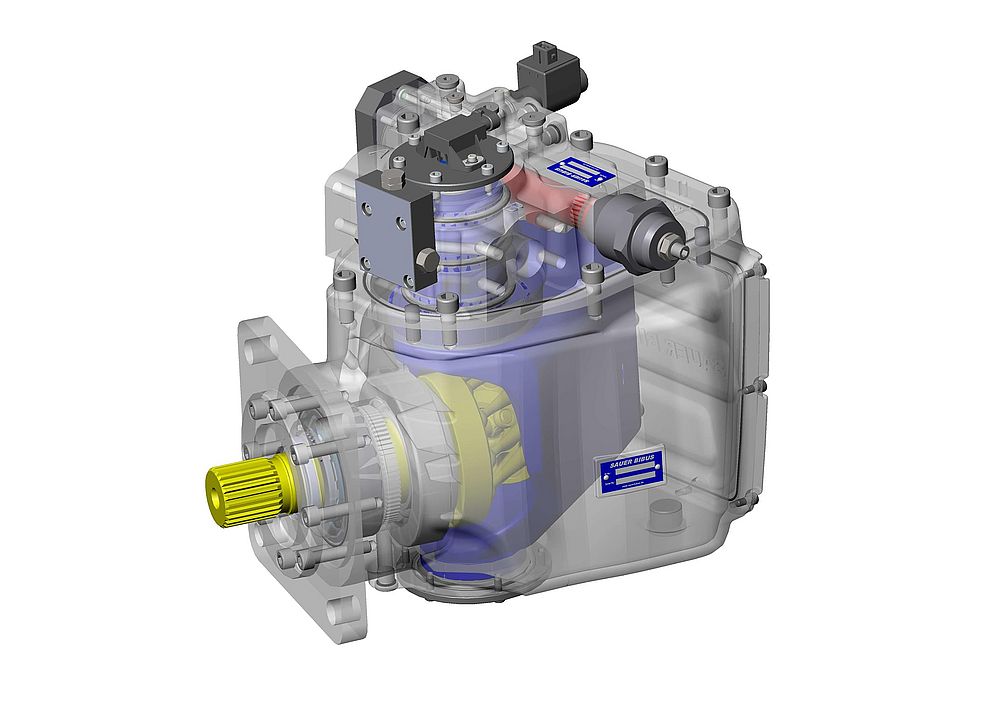 Based in Vuzenica, Slovenia, the company BIJOl has built up an excellent reputation as a manufacturer of customised commercial vehicle solutions over its 20-year history. Its product portfolio ranges from cranes through recycling machinery and lift trucks to autonomous specialist vehicles for forestry and agriculture. The value system of its entire workforce is based on a philosophy as persuasive as it is simple: diversification plus modern convenience plus quality leads to high customer satisfaction. To guarantee that high quality standard for its customers, BIJOL works in close cooperation with top suppliers in the industry. These include engine suppliers such as Deutz or partners such as SAUER BIBUS.


Close technology partnership
The collaboration with SAUER BIBUS dates back to 2014, when initial contacts were made during the planning phase of a new product line. Then in development, the BIJOL BWS 160 now stands as a class of its own in the forestry tractor market. The product in question is a specialist forestry tractor with articulated steering which is also capable of autonomous operation and which really comes into its own in narrow, winding forest terrain and alpine areas. According to BIJOL's Chief Technical Officer Andrej Tisnikar, "We have analysed the market closely and identified a genuine gap here that has not yet been covered by any manufacturer".


Hydrostatic drives made by SAUER BIBUS
Following initial project meetings, SAUER BIBUS soon became very closely involved in the development phase. At first, SAUER BIBUS's recommendation of a stepless hydraulic drive was met with some reservations at BIJOL. Up to then, the use of two-stage drives had been the universal practice among manufacturers. However, an analysis of the customer's requirements and everyday work situations revealed that, given the exceptionally high tractive forces involved in the lower range of 0 – 5 km/h, coupled with the extremely high technical skill required of the driver, a stepless drive would represent a huge labour saving and hence an improvement in the driver's working conditions and efficiency. The decision thus fell in favour of the SAUER BIBUS hydrostatic drive, with stepless adjustment and on-board electronic control. According to SAUER BIBUS Managing Director Ralf Schrempp, the development phase took a lot of energy and dedication on both sides, but the numerous optimisations and the desire on the part of both companies to achieve the best result in every detail ultimately paid off. Since the product's successful market launch, BIJOL couldn't be happier. Andrej Tisnikar, Chief Technical Officer at BIJOL, sums up the response:
"Our customers are highly impressed with the efficiency and handling. The SAUER BIBUS stepless drive takes a considerable strain off the driver so that he can concentrate much better on his demanding job."


Optimally coordinated technologies
A further highlight of the new product line is the smooth interaction of the new Tier 4 final engine by Deutz and the hydrostatic drive by SAUER BIBUS. And the ability to accelerate from 0 to 40 km/h without having to change gear is naturally the icing on the cake. In short, the new forestry machine is faster, has a much higher tractive force and simply performs better in all disciplines. The BIJOL team are also very proud of the fact that they were able to reduce fuel consumption by a substantial 6.2 l/h, thus setting a new standard on the market in terms of ecology as well as performance. The fact that the new technologies require fewer parts logically results in longer lifetimes and improved safety, another key factor given the extreme conditions involved in a typical application.


Autonomous operation
The new product line BIJOL BWS 160 can of course also be operated semi-automatically, an essential criterion when working in alpine areas or steep and narrow forest terrain. The control system developed by SAUER BIBUS not only offers greater flexibility and safety, but also reduces labour costs by eliminating the need for additional operators.


SAUER BIBUS as a development partner
The future of hydraulic drive systems has already begun. Autonomous operation, for example, is one of the most exciting challenges of the market, requiring innovative power and solid know-how as well as technical experience. With the early establishment of a business unit based on its own innovative system solutions for hydraulic drives, SAUER BIBUS has taken a decisive step towards becoming a proactive and dynamic architect of the future. At the same time, customers benefit from its long and rich experience as an authorised partner when it comes to the distribution and service of leading-brand hydraulic components. The best examples of SAUER BIBUS's innovative power are the CompactDrive and ModulDrive, both hydrostatic drives with 45° large-angle technology on-board for a wide, steplessly adjustable conversion range. These examples also reflect the company's vast leading-edge expertise, intelligently combining powerful components by longstanding brand partners with innovative solutions made by SAUER BIBUS. For commercial vehicle manufacturers, SAUER BIBUS represents a development partner who understands its customers' objectives and regards exceptional challenges as an opportunity. According to Ralf Schrempp, the development processes are embedded in process solutions which break down the development contract into seven clear steps from consultation through to series production. That way customers can rest assured that their project will be handled with optimal punctuality, economy, efficiency and professionalism.