Microcontrollers, modules and safety controllers
We offer you a high-performance program of controllers that can be quickly configured to your requirements. The best examples are the PLUS+1™ microcontrollers, which are the brains behind the intelligent machine control. Of course with CAN-based communication for modern networking.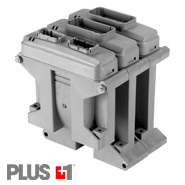 CAN-based PLUS+1 microcontrollers are the brains behind intelligent vehicle control. Swiftly programmable to your specific requirements.
Our powerful PLUS+1 microcontrollers bring intelligence to every node of a distributed control system. And they are equally effective for stand-alone control in smaller machines. Thanks to their rugged design, they'll withstand the toughest conditions your machines comes up against.

Features and benefits:
High speed DSP technology to process even the most complex applications.
6 I/O configurations in 4 housing sizes and nine total I/O configurations for multiple control options – the building blocks for almost every function.
CAN-based communications for state-of-the art networking.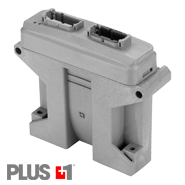 Expand the capabilities of your vehicle control system with our CAN-based Input/Output modules. These stackable microcontroller add-ons integrate new control functions smoothly and effectively.
Designed to extend the functionality of our PLUS+1 microcontrollers, they can be configured to match your exact input and output requirements.

Features and benefits:
12 and 24-pin housings with five possible configurations.
Suitable for the control system needs of your entire machine range, from simple to sophisticated.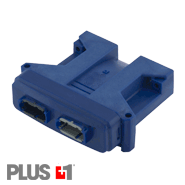 PLUS+1™ Safetycontrollers
Flexible, powerful and functional safety compliant Danfoss Safetycontrollers join the portfolio of PLUS+1™ Compliant components. Dual microprocessors provide enhanced performance, larger memory, and redundant control of outputs for safety function applications.
The three Safetycontrollers variants help machine manufacturers meet European Machinery Directive 2006/42/EC and are designed to achieve SIL 2 (Safety Integrity Level 2 according to IEC 61508) and PL-d (Performance Level d per ISO 13849-1) standards, with third-party certification pending.

Features and benefits:
Larger memory capacity
Higher environmental performance
Enhanced input/output flexibility
Smart digital inputs
Increased operating temperature
PWM output frequency increase to 20,000 Hz
Separate PWM frequencies for each output
Configurable sensor power from 3 to 12 volt
Low power mode
Low supply voltage (7 volts) stays running through engine crank