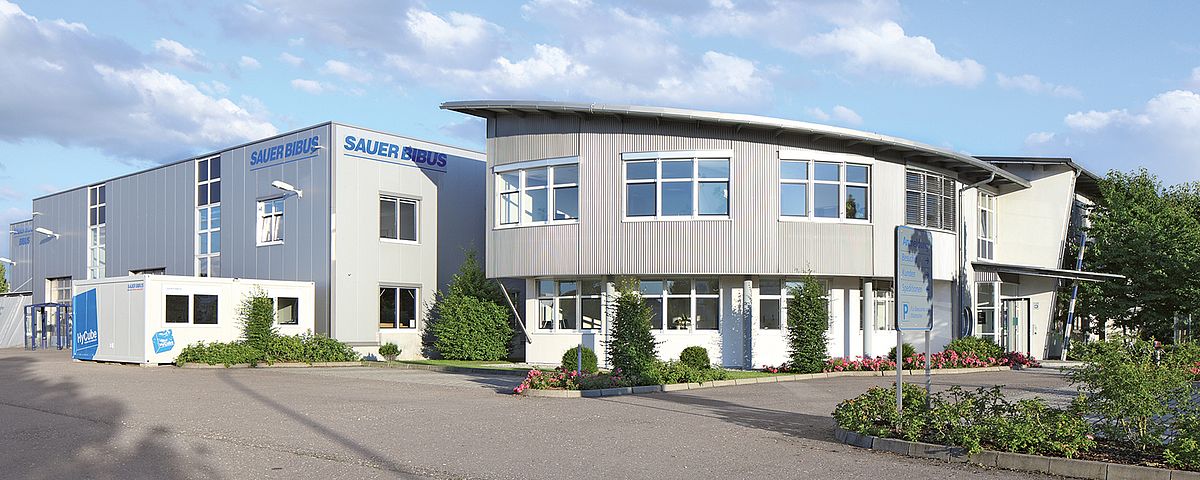 Drive systems, brand components and service
SAUER BIBUS GmbH is a subsidiary of BIBUS Holding AG and was founded in 1984 as SAUER DAIKIN Systemtechnik GmbH.
Ten years later, SAUER DAIKIN Systemtechnik GmbH was renamed SAUER BIBUS GmbH and since then has been a successful medium-sized company based in Neu-Ulm in the Technology business area of BIBUS Holding AG.
SAUER BIBUS currently employs over 50 people and generates annual sales of around EUR 20 million. The company is managed by Dr. Conrad Ulrich, who is increasingly developing SAUER BIBUS as a specialist for innovative system solutions. Dr. Conrad Ulrich recognized the potential for this early on. But first, the internal structures and capacities for this strategy had to be created.
As an authorized representative of leading brands of hydraulic components and complete services, SAUER BIBUS has always been very familiar with the requirements of customers in technology sectors such as forestry and agriculture, mechanical engineering or plant and unit construction. The drive of the company is characterized by maximum customer orientation and the continuous optimization of all processes, services and solutions. This also explains the change from a pure trading house for branded products to the current market position as a manufacturer of complete drive systems.
SAUER BIBUS attaches great importance to the training of young people. For example, 10 trainees in technical and commercial professions are currently being trained as specialists, which corresponds to around 20% of all employees. The company relies on this high training quota to build up qualified specialists for the future and to familiarize them with SAUER BIBUS's understanding of values and quality right from the start. The chances for young people to take on responsibility after their training and to be able to work independently are excellent.
We look forward to a future in which we will sustainably support your success as our customers.
SAUER BIBUS GmbH
Lise-Meitner-Ring 13
89231 NEU-ULM
DEUTSCHLAND
Tel. +49 731 1896-0
Fax +49 731 1896-199