Allgemeine Funktionsweise
High pressure is normally only required for a short time and with the help of a pressure amplifier the overall system can be created smaller.
The pressure amplifier only switches on when the high pressure is required, therefore it is recommended to use one for corresponding applications.
This saves acquisition and operating costs.

Piston Power
Piston Power has the patent to integrate the booster into the piston rod.
With the automatically activated high-pressure booster from PistonPower integrated in the cylinder, the mounting block is no longer required (see left cylinder on picture), so less installation space is required.
Module with complete hydraulic system inside a cylinder
High pressure is only present in the cylinder
Soft automatic activation of the cylinder
Potential for lower overall costs of the hydraulic system
Automatically activated high pressure in the cylinder
Easy installation - no changes to the machine required
Smooth transition when high pressure is activated
Module with complete hydraulic system: integrated balancing and pressure relief valves
Avoidance of leakage points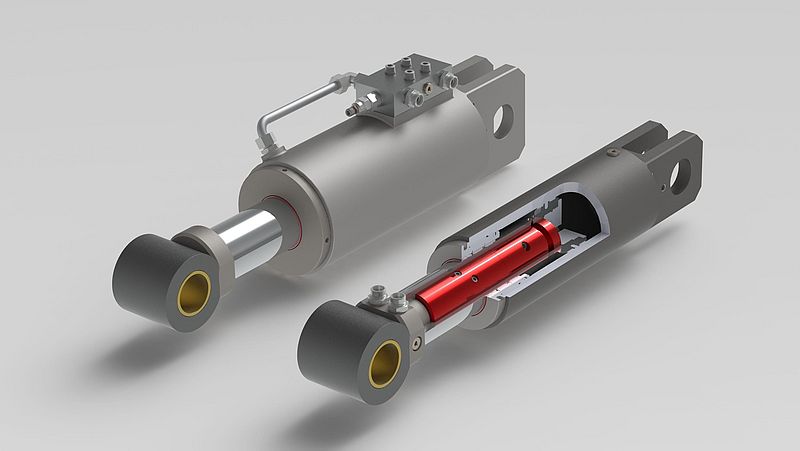 A portfolio of cartridge pressure amplifier, designed for a wide range of hydraulic applications where soft controlled lifting is required.

A special version of the cartridge pressure amplifier, designed for demolition purpose. The cartridge ampliefier creates a hammer effect, with pressure peaks on the outlet to enhance demolition performance.

Downloads
---
Piston Power
General Market
Demolition Market